The year's nearly out and a catch up with the boys is long overdue. But what to do? Marcus isn't big on parties; Malcolm doesn't drink, and Eathan, well he's avoiding all things football related for fear of being peppered with questions on Chelsea's performance this season. Getting anything into the group calendar is tough. And because we know just how hard it can be rounding the buddies up for a day of fun, we've made a habit of keeping our ear to the ground for appropriate motives. We heard not so long ago of a golfing & F1 simulation experience that just had to be tried for full appreciation.  So of course, we did just that. Tucked away in Horley, Lets Race is the UK's only full-motion F1 simulation centre in Surrey, and what's more they've had a new neighbour move in: Lets Golf – a high-spec HD golfing simulator.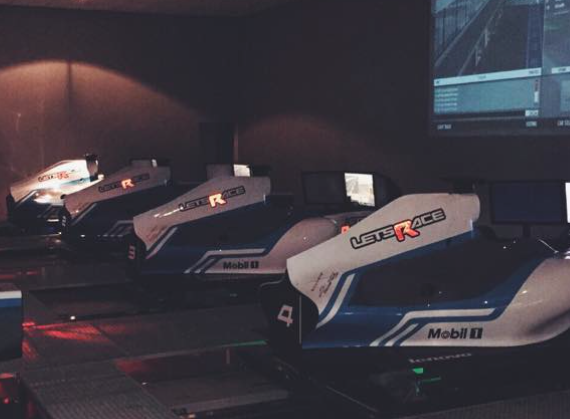 We walk into the building wide-eyed splitting our attention between looking for the path to the F1 driving experience and reading Blacks Burgers' food menu – it was the weekend and we had junk food on the brain. The door to the racing room brought us into a low lit space with rows of F1 cars. Like little kids in a sweetshop we hurried over, jumping in, each of us vowing we'd beat the other.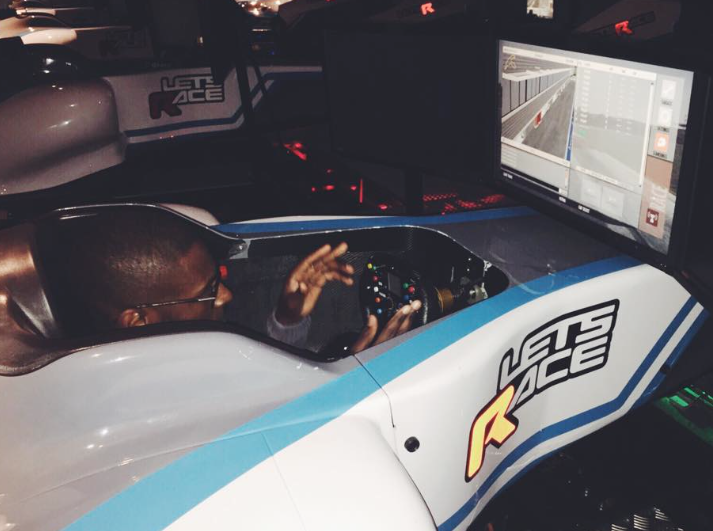 I know nothing of F1 racing bar the name Lewis Hamilton, so it was all a little unfamiliar. I'm told however that the track (the Circuit de Spa-Francorchamps) on which we drove our competitive laps was very much real. Everything about the drive is markedly different from my 1.6ltr hatchback. There are 8 gears – the 1st and 2nd gears bring about insane wheel spins, my feet are stretched out as if in a bath tub, and I'm crashing enough to make car insurance unaffordable for the foreseeable future. Despite my lack of skill I'm impressed by the handling. It's very realistic. Our 15 minutes spent crashing, reversing, and then attempting to better travel the bends brought about a new found respect for Lewis and his colleagues. The race ends, I remove my wheel and slide out. Sixth place has never felt so hard achieved, nor 15 mins felt so short.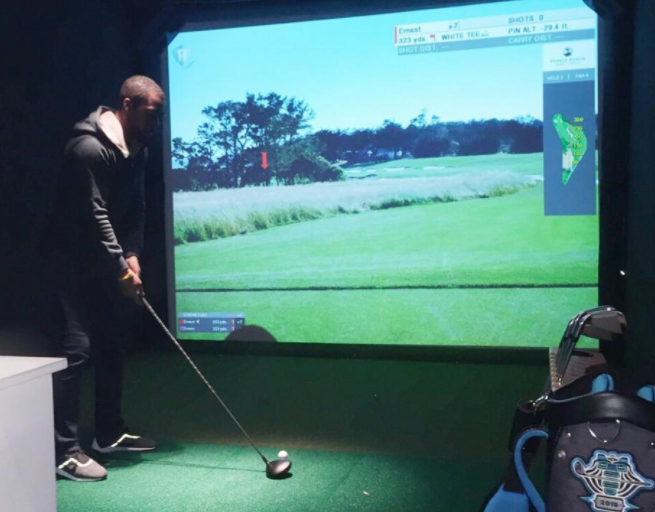 It's been my intention to take up golf for a while now, so I figure virtual's a good place to start. Someone's told the dude setting up the machine that my name's Simon and in some way it's a relief. If I come in at the most over par, it's not me who they'll remember, it'll be the Simon character given to me on the day.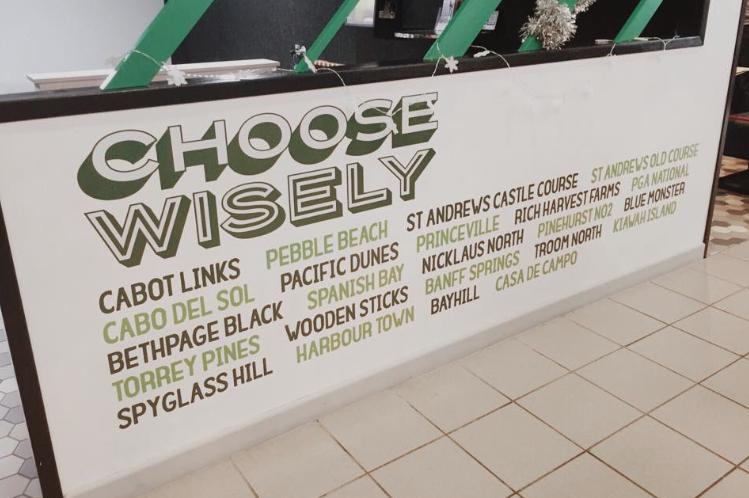 As with the racing, the golf courses are also reflections of real life. Ernest has chosen for us to play on Pebble Beach – it's the one he likes best, and I take no issue as I know of no other. The golfing rooms are private and apt for group gatherings. Towards the back there are seats and food menus boasting burgers and full English breakfasts. We eat. We golf. We insult one another for the poor shots we keep making. We laugh, and golf some more. Five holes whizz by, and in what seems like no time at all the day is done. As we make our way out, we begin the planning of our return. Next time our golf technique will be better. Perhaps we'll even shave some time off our F1 laps.